Oral & Dental
Most Googled Dental Health-Related Questions Answered By Apollo Experts
4 min read
By Apollo 24|7, Published on- 26 May 2022, Updated on - 24 November 2022
Dental appointments are often perceived as scary and painful. The sound of drills and the instruments along with the sight of needles can send a chill down anyone's spine, irrespective of their age. However, with proper knowledge and awareness, this fear can be reduced to a minimum. Here are the 10 most commonly asked questions, answered by Apollo dental experts.
1. Which toothpaste should I use?
A: "You can use any toothpaste with less amount of abrasives. Usually, herbal toothpaste tends to have a higher amount of abrasives, thus, they must be avoided. To relieve sensitivity, you can use anti-sensitivity toothpaste that would contain potassium nitrate. Apply the paste to the affected tooth and leave it for 30 to 40 seconds. Brush gently and then rinse with water." — Dr Lakshmi Ambuja, Dental Surgeon
2. How often should I change my toothbrush?
A: "Change your brush every 3 months or before, if you see the bristles losing their shape. You can choose from medium, soft, or ultra-soft bristled toothbrushes available in the market." — Dr Tarun Rajput, Dental Surgeon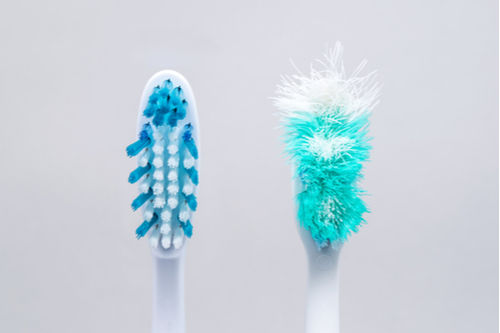 3. Do I need a mouthwash?
A: "Mouthwash is not an essential oral health product. Brushing and flossing are more effective than mouthwash because they involve direct contact with the surfaces of your teeth. However, mouthwash does help eliminate bacteria in the oral cavity and improve gum health if used correctly." — Dr Shweta Jain, Dental Surgeon
4. Are those in-home teeth brightening kits effective? If not, then what should be done to whiten the teeth?
A: "Both home and office bleaching kits contain peroxide-based bleaching agents. While home systems contain 3 to 20% peroxide, in-office kits contain 40% peroxide. Usually, the longer you keep a stronger solution on your teeth, the whiter the teeth become. However, the whitening of teeth depends on two factors; the amount of peroxide content in the bleaching agent and the duration and frequency for which the bleaching agent is being applied to the teeth. It's better to get the procedure done under the guidance of the doctor with proper care in clinical settings." — Dr Sahil Maghu, Dental Surgeon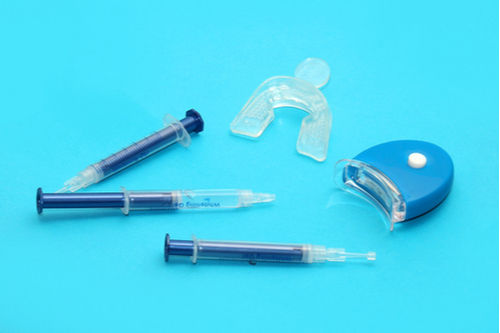 5. Does dental cleaning cause loosening or weakening of teeth?
A: "It is a myth that after dental cleaning teeth become loose or weakened. With thorough cleaning, the health of the teeth and gums is enhanced, the risk of cavities lowers, bad breath reduces, and overall oral hygiene improves." — Dr Shivam Bajaj, Dental Surgeon
6. Does drinking excessive tea or coffee result in yellow teeth? How to deal with it?
A: "Yes, drinking excessive tea or coffee results in yellow teeth. However, limiting the consumption of tea or coffee, regular scaling and polishing, and teeth whitening by professionals can help restore the natural colour of your teeth. People can also opt for laminates or veneers to cover discoloured teeth." — Dr Salil Kochar, Dental Surgeon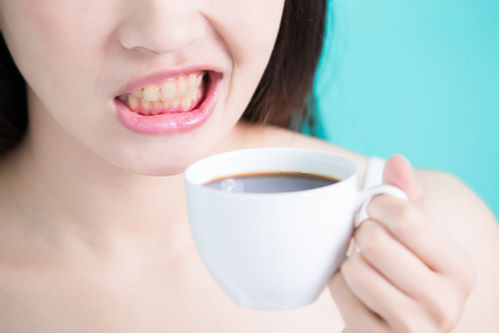 7. Can smoking affect my tooth or gum colour? How to treat it?
A: "Yes. It affects both. Even mild smoking can stain your tooth. A chronic smoker may witness a significant change in their gum colour. Smoking cessation along with dental scaling can help clean the staining." — Dr Avneesh Kumar, Dental Surgeon
8. Why do we need flossing? How to do it?
A: "Flossing is useful to clean interdental areas, where toothbrushes cannot reach. Flossing should be done on a regular basis using the ones available in the market. Floss is available in the form of a threaded band, which can be wrapped around the middle finger of both the hands and supported with the index finger and thumb. This floss is pushed in interdental areas, followed by a to and fro motion to clean the area." — Dr Parul Agarwal, Dental Surgeon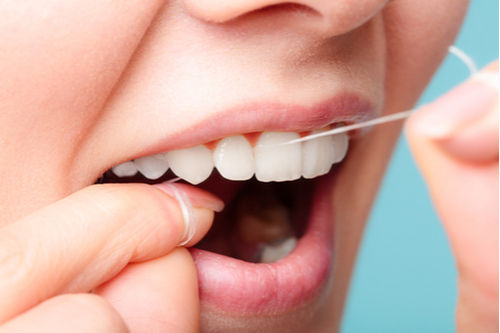 9. Can tooth removal from the upper jaw affect my eyesight?
A: "Tooth extraction has no connection with eyesight as the nerves of the eyes and teeth are different. However, it is a myth in the common population." — Dr Mudita Gupta, Dental Surgeon
10. Can clove oil/clove be used to relieve tooth pain?
A: "Yes, to some extent it can help but excess clove oil can cause gum burning too. So it has to be used in very less quantity in a small cotton pellet and can be kept on the carious (broken) tooth structure just for temporary relief. However, to save the tooth you must visit your nearest dentist as soon as possible." — Dr Nisha Chauhan, Dental Surgeon
To consult with an Apollo Dentist
Services
Buy Apollo Products

Online Consultations

Order Online Test
Oral & Dental
Leave Comment