Online Doctor Consultation
Feeling unwell? Tell us your symptoms for a quick assessment and get appropriate care.
Other Specialties
Allergist and Clinical Immunologist
Manage allergies and treat immunity
Recurring infections, Immunity deficiency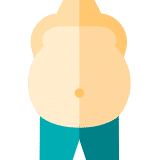 Bariatrics
For obesity-related disorders
Overweight, BMI over 30
Breast surgery
For breast tissue removal
Breast tissue surgery & removal, Mastectomy
Cardiology
For heart and blood pressure problems
Chest pain, Heart Failure, Cholesterol
Cardiothoracic & Vascular Surgery
For surgical treatments of thoracic organs
Heart & lung disease, Cardiac transplantation
Cold, Cough and Fever
For common health concerns
Fever, Eye Infection, Stomach Ache, Headache
Colorectal Surgery
For disorders of rectum, anus, and colon
Inflammatory bowel disease, Fistula, Intestinal blockage
Counseling
Emotional or mental health difficulties
Depression, Anxiety, Mental Stress, Trauma
Covid Consultation
Treatment of Covid-19
Cough, Fever, Breathlessness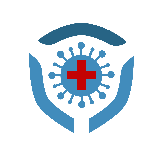 Covid Recover Clinic
Treatment of Post-Covid Mid/long term illness
Post-Covid breathlessness, Chest pain

Critical Care
For life-threatening conditions
ICU related, High-risk patients, Hypertension

Dentist
Specialists for dental issues and treatments
Toothache, Mouth Ulcer, Crooked Teeth

Diabetology
Managing all kinds of diabetes
Type 1 & Type 2 diabetes, Obesity, Anemia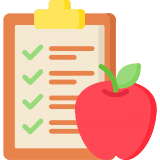 Dietetics
Managing nutrition and diet regulation
Loss of appetite, Pregnancy Diet, Weight loss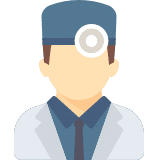 ENT
ENT specialists for Ear, Nose and Throat
Earache, Bad breath, Swollen neck, Vertigo
ENT, Head & Neck Surgery
Advance care For ENT Related cancer Head & Ne
BAD ENT,Mouth Ulcer,Neck Oncology,Head Oncolo
Endocrine Surgery
For surgeries of endocrine glands
Thyroid cancer, Adrenal gland tumours, Conn syndrome

Endocrinology
For diabetes and hormonal problems
Thyroid, PCOS/PCOD, Growth issues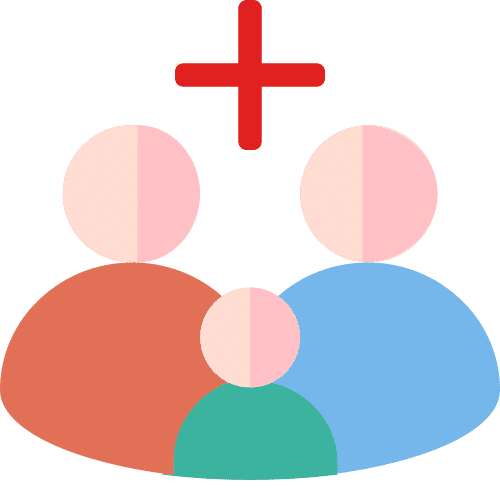 Family Physician
For maintaining a healthy lifestyle
Routine check-ups, Health-risk assessments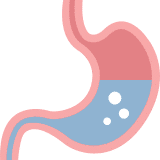 Gastroenterology/GI medicine
Managing digestive health
Vomiting, Acidity, Stomach ulcers, Swallowing
General & Laparoscopic Surgeon
For general and minimally invasive surgeries
Cysts, Tumors, Appendicitis, Keyhole Surgery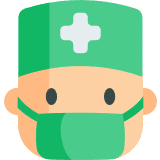 General Surgery
For all kinds of surgeries
Hernia, Abdominal Surgery
Gynecologic Surgery
For surgeries on female reproductive system
Ovarian cysts

Haematology
For diseases related to blood
Blood diseases
Hepatology
For liver, gallbladder, biliary tree and pancreas disorders
Liver disease, Liver cancer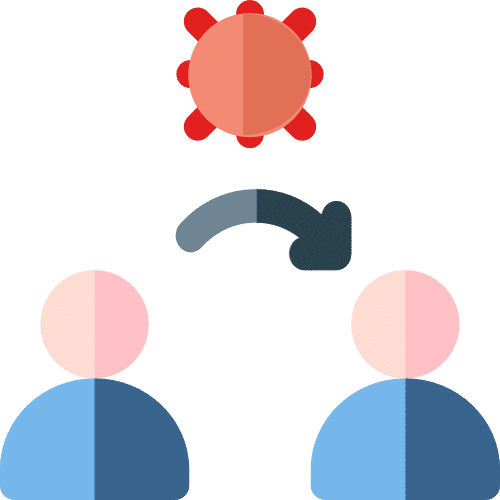 Infectious Disease
For diseases caused by microorganisms
Severe headache, Fever, Animal bite
Infertility
Specialists to help get pregnant
IVF, Miscarriages, Egg-freezing
Knee Replacement Surgery
For surgical treatment of the knees
Knee pain, Knee deformity

Medical Oncology
Cancer treatment using various techniques
Immunotherapy, Hormonal therapy, Chemotherapy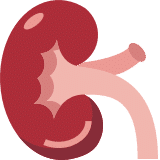 Nephrology
Managing all kidney related issues
Kidney Failure, Acute Renal Failure, Dialysis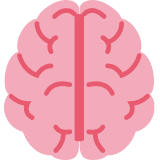 Neurology
Managing issues of the nervous system, brain
Stroke, Dementia, Epilepsy, Movement issues
Neurology (Migraine Specialist)
Migraine Specialist
Migraine
Neurosurgery
For surgical treatment of nervous system disorders
Tumor, Seizures, Spine Surgery
Nuclear Medicine Physician
Using radioactive materials to treat issues
Scans- Breast, Brain, Bone, Thyroid, Kidney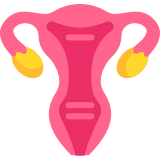 Obstetrics & Gynaecology
For women health issues and surgeries
Irregular periods, Pregnancy, PCOD/PCOS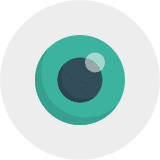 Ophthalmology
Ophthalmologist for eye care and surgeries
Cataract, Blurred vision, Glaucoma, Eye pain

Oral & Maxillofacial Surgery
For reconstructive surgery of oral cavity, face, jaws
Teeth Removal, Cleft Lip, Cancer of neck, Jaw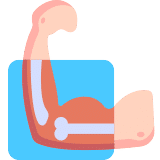 Orthopaedics
Managing issues of bones, joints, knees
Knee Pain, Shoulder Pain, Bone deformity

Pain Management
For management of all types of pain
Acute pain, Chronic pain, Cancer pain
Physiotherapy and Rehabilitation
For facilitating recovery from illness/injuries
Post-Covid, Recovery from surgeries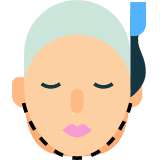 Plastic Surgery
For restoration, reconstruction, alteration of human body
Cosmetic surgery, Burns, Rhinoplasty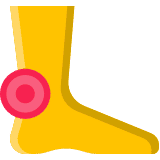 Podiatry
For treating foot, ankle and leg disorders
Foot injury, Ankle injury, Diabetic foot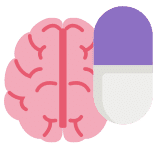 Psychiatry
Specialists to help treat mental health
Anxiety, Depression, Stress, OCD, Bipolar
Psychology
Therapists for helping in mental health issue
Phobias, Family and Personal Counselling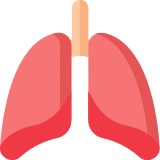 Pulmonology/ Respiratory Medicine
Managing lung and respiratory disorders
Chest pain, Breathing difficulty, Asthma, TB
Radiation Oncology
Treating radiation therapy to treat cancer
Cancer- Eye, Prostate, Breast, Cervix

Radiology
For medical imaging
Knee injury, Cancer, Tumor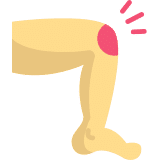 Rheumatology
For treatment of rheumatic diseases
Rheumatoid arthritis, Osteoporosis, Gout
Sexual Health
For treatment of Sexual Disorders
Painful intercourse, Loss of sexual desire
Sleep Medicine
Diagnosis & treatment of sleep disorders
Insomnia, Constant Fatigue, Snoring
Speech Therapy
Treatment of speech disorders
Stuttering, Repeating sound, Elongating words
Spine Surgery
For surgeries of the spine
Back pain, Neck pain
Surgical Gastroenterology
For surgical treatment of the digestive system
Surgery- Stomach, Livers, Rectal bleeding
Surgical Oncology
For diagnosis & surgical treatment of cancer
Prevent cancer, Removal of cancerous tumor
Transplant Surgery
Managing organ replacement/transplant
Kidney failure, Lung disease, Heart disease
Uro Oncology
Diagnosis & treatment of urinary tract cancer
Prostate cancer, Renal cancer, Penile cancer,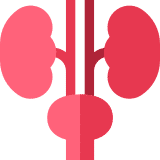 Urology
For disorders of urinary tract and male reproductive organs
Urinary infection, Kidney stones, Traumatic injury
Urosurgery
For surgery of urinary organs
Bladder surgery

Vascular & Endovascular Surgery
For minimally invasive surgical treatment of blood vessel disorders
Blood clots, Ulcers, Leg swelling
Why Apollo247
Round-the-clock doctor availability
Broad range of Specialities
Detailed digital prescriptions
Order medicines & tests online
Digitised health records
How Doctor Consultation Works
HOW TO CONSULT A DOCTOR ONLINE VIA TEXT/AUDIO/VIDEO?
Choose the doctor

Book a slot

Make payment

Be present in the consult room on apollo247.com at the time of consult

Receive prescriptions instantly

Follow Up via text - Valid upto 7 days
To enjoy services provided by Apollo 247 on Mobile, download our App

Apollo 24|7 Specialities - Expertise You Can Trust
A medical specialty is a specific area of medical practice that mainly focuses on a defined set of diseases, patients, philosophy, or skills. Examples include Paediatrics, Dermatology, Psychiatry, Gynaecology, and more.
Apollo 24|7 offers advanced services for a range of medical specialities, including:
Why Choose Online Consultation?
There are several ways to reach out to a doctor without the need to visit a hospital or clinic, all thanks to technology. With the online facility available, doctor consultations have become easier, which can help you get the right health care.
Benefits for choosing Apollo 24|7's online doctor consultations:
Highly-qualified doctors are available 24x7 for you
Emergency medical services are available
Get online consultations within 15 minutes
Affordable rates and personalised solutions
Instant online consultations anytime, anywhere
When to Consult a Doctor?

If your health issues are complicated and your general practitioner feels that it needs immediate medical attention from a specialised doctor, you may be recommended to one. You can also get an online consultation with a medical specialist if you aren't satisfied with the results.
How to Consult a Doctor?
Consult a doctor online with Apollo 24|7
Prioritise your health by choosing from 100+ medical specialities and 4000+ doctors online. Avail personalised healthcare solutions for any health concern with imperative online doctor consultations at Apollo 24|7.
Steps to book an online doctor consultation:
Choose the doctor
Book your appointment
Make the payment
Be available in the consultation room on time
Get your doctor's note instantly
Constant follow-ups via text till next 7 days
How to consult a doctor offline through the Apollo 24|7 app or website?
Choose the medical doctor
Book your appointment
Visit the medical doctor at clinic or hospital
Make the payment
Get your doctor's note instantly
Frequently Asked Questions
What is an online doctor consultation or online medical consultation?
When you speak to a doctor about your health concerns through an audio/video/ chat, it is known as an online doctor consultation or online medical consultation. This is a good alternative for times when you cannot visit a doctor physically at the clinic or hospital. An online doctor consultation works the same way as a physical consultation where you get a doctors note after the consultation is complete. Some of the benefits of an online medical consultation at Apollo 24/7 are that you can consult a doctor at the convenience of your home and can order the prescribed medicines by using the Order Medicines option.
How do I consult a doctor online now?
You can book an online consultation either on the website or mobile app of Apollo 24/7 in two ways. Click on the 'Find a Doctor' button on the homepage of the website/app, select a specialty or type the name of the doctor directly. Once you select a doctor, you can click on the "Consult Now' button to start the online consultation. If you're looking for a doctor based on your symptoms, you may start by going to the homepage of the website/app. Then click on the 'Track Symptoms' tab, search for your symptoms or select a few of them based on your health condition. Click 'Show Doctors', select a doctor and click on the 'Consult Now' button to start the online consultation.
Do you provide online doctor consultation for emergencies?
No. We do not recommend or provide online consultations for emergencies. However, our emergency medical services are available round-the-clock which can be accessed by calling 1066 or clicking the 'Emergency' tab on the homepage of our website/app.
During the online doctor consultation, the audio/video was not clear.
This may happen due to poor internet connectivity or due to some technical glitch. In such cases, please check your internet connection and if the issue persists, please email us at helpdesk@apollo247.com with the screenshot of the error and we will get this checked from our end.
Where is my doctor's note for the online doctor consultation?
You can find your doctor's note for your online consult on the 'Health Records' tab. Once you click on this tab, you will be able to view/download your doctor's note by clicking on the 'Consults & Rx' tab.
What is the minimum fee for online doctor consultation?
Online doctor consultation at Apollo 24/7 starts at Rs.200. The consultation fee will vary based on the doctor, the specialty, years of experience of the doctor, any discounts or promotion applied, etc.
How do I pay for the online/offline doctor consultations?
Online consultations are prepaid and the payment can be made by either of the given ways – Paytm, Debit/Credit Card, and Netbanking. For offline consultations, you will need to make a partial payment online and the rest can be paid to the doctor at the hospital/clinic.
Will I get a refund if I cancel the online doctor consultation?
Yes. If you cancel the online consultation, the refund for the same will reflect in your account within 5 to 7 working days.
Is the doctor's note generated by the doctor during online consultation valid?
Yes. The doctor's note generated during the online consultation is as good as a physical doctor's note and will be valid for 6 months from the date of issue (as per government regulations).
What is a specialist doctor?
A doctor who has done a specialization/training in a specific area of medicine after completing his/her M.B.B.S degree is known as a specialist doctor. He/she can treat complex health issues which a primary doctor may be unable to.
When should you consult a specialist doctor?
If your health concern is complex and your physician feels that it needs the attention of a specialised doctor, you will be referred to one. You can also consult a specialist doctor if you aren't satisfied with the treatment/results of your primary doctor, you are struggling with a condition that is not improving, you have been diagnosed with a complex chronic condition, etc.
Why is it best to consult a specialist doctor?
A specialist doctor is trained to treat complex health conditions which your primary doctor may not be able to. Hence, if you are diagnosed with a complex chronic condition, it is best that you consult a specialist doctor. However, for other normal and generic health conditions, you can visit a primary doctor.
How do I book an online appointment with a specialist doctor in advance for tomorrow or later?
To book an online appointment with a specialist doctor, you can select the speciality from the displayed list or type in the name of the speciality. Once you select the speciality, you will be shown a list of doctors and their availability. If you wish to book an online appointment for a later time, you can choose the doctors that have 'Consult Tomorrow' or 'Consult in 2 days', 'Consult in 3 days,' etc. You can also choose the 'Schedule for Later' option after selecting the doctor and clicking on the 'Consult Now' button.
For how long can I speak to the doctor?
Once you book an online consultation on our app, you will get 15 minutes to speak to the doctor. This window can, however, change according to your health condition and the number of queries you have.
How do I book a follow-up session with the same doctor on the app?
To book a follow-up session with the same doctor, select the 'Active Appointments' tab on the home page or 'Appointments' tab on the bottom menu bar of the app. After that, you can click on the 'Schedule A Follow-Up' button to book a follow-up consultation. Alternatively, you can also go to 'Health Records' section on the app, select 'Consults & Rx', select the appointment card and click on the 'Schedule A Follow-Up' button.
Will my online consultation be covered in my health insurance?
To know if your online consultation is covered in your health insurance policy, you will need to get in touch with your insurance provider. They will be able to guide you on the same.
Can I share doctor's note/test reports during my consultation?
Yes. You have an option to share your doctor's note and test reports with the doctor during an online consultation. You can do so by clicking on the plus sign (+) present on the bottom left of the screen.
What happens if my call gets disconnected during the consultation?
If your audio/video call gets disconnected during the online consultation, you would receive another call within a few minutes provided your internet connection is stable.
Where do I find the chat option?
After you've booked an online consultation, you can go to the 'Appointments' tab, select the 'Active Appointments' tab and click on the appointment card. Then click on the 'Prepare for Consult' tab. You will be directed to a chat window. Fill in the required details, and you're all set to be consulted by a doctor at your selected time.
Why have I not received a response from the doctor?
Though a rarity, this may happen sometimes if your doctor is busy but there is no need to worry. Your appointment will get rescheduled automatically for the next available slot.  
How do I claim a refund if I am not satisfied with the consultation?
If for some reasons, you are unsatisfied with the quality of the consultation, you can claim for a refund by emailing us at helpdesk@apollo247.com.
I missed the consultation call from the doctor. What do I do now?
If you've missed a call from the doctor, you can go to the chat window and request a call by simply chatting with the doctor. In case the doctor is unavailable, you can reschedule the consultation. If you aren't happy with the date and timings, you can email us at helpdesk@apollo247.com, and we'll get back to you in no time with a better solution.
Will my e-doctor's note be valid for offline pharmacies?
Yes. The e-doctor's note will be valid for offline pharmacies as well. However, we recommend you to use the e-doctor's note to purchase medicines on the Apollo 24/7 platform itself. It is easy and the ordered medicines can be delivered to you within a couple of hours (depending on your location).