Skin Care
Summers On! Here's A Crash Course On Choosing The Apt Sunscreen
5 min read
By Apollo 24|7, Published on- 28 April 2022, Updated on - 22 March 2023
Precaution is better than cure, said the old world-wise men and women of ancient civilisations, who had their homegrown formula to be used as sunblock or sunscreen. Then in the 1930s popped modern-day versions of sunscreen lining up sales shelves. Today, sunscreens are available as lotions, creams, powders, sticks and gels, helping millions of people keep their skin healthy and sun damage free. Sunscreens either deflect or absorb ultraviolet-A and ultraviolet-B rays, which can otherwise result in sunburn, premature ageing, and even cancer.
Sunscreen thumb rules
With a zillion options floating in the cosmetic market, making an effective choice can be a complex process. For everyone's information, despite being used interchangeably, sunscreen and sunblock are two very different products with different degrees of functionality. Let's look at them closely:
1. Sunscreen: As the name suggests, the product filters the sunlight before it penetrates your skin. Sunscreens are formulated to filter out ultraviolet rays and let the remaining pass through the layers. These are also called chemical sunscreen for the reasons,
They get absorbed into the skin

They absorb UV rays, convert the rays into heat, and release them away from the body

They are lighter and thinner on skin

The active ingredients include avobenzone, octinoxate and oxybenzone.
2. Sunblock: Sunblocks do a similar thing but with a higher intensity. These are formulated to completely deflect sun rays from the skin, not allowing any amount of penetration into the skin. These are also called physical sunscreen for the reasons,
They sit on top of the skin and reflects the sun's rays

The main active minerals include titanium dioxide and zinc oxide

They are heavier and thicker on skin
Now that you know the difference between the two, let's know more about sunscreen!
Formulation: What makes a sunscreen fit your needs?
All sunscreens are not the same, if you asked us, we would suggest that you always use sunscreen that is made specifically for your skin type, climatic conditions, and approved by the drug administration.
Every cosmetic brand has its own concoction of herbs or approved chemicals to actively block or filter the sun rays, however, some of the most common ingredients used in a range of sunscreen are:
Zinc oxide

Oxybenzone

Titanium dioxide

Avobenzone

Octinoxate

Octocrylene

Octisalate

Homosalate

Benzophenone

Salicylate
What to consider before buying sunscreen?
The essential part: while you purchase your sunscreen, make sure to look at its SPF (Sun Protection Factor) level, which signals the product's capacity to protect your skin from sun damage. Doctors recommend SPF level to be at least 30 outdoors whereas, a product with an SPF of 10 can only be used indoors. Anything above SPF 50 does not make any significant difference to skin protection.
To understand the SPF better, observe the conversions - a sunscreen with SPF 30 equals 96.7% protection from UV rays whereas, SPF 50 equals 98% protection against UV rays. Simply put, an SPF of 30 means it will take 30 times longer for skin to burn in the sun if the product is used.
Do keep in mind that no sunscreen can make your skin 100% sun damage-proof. Also, check with your dermatologist to get a good recommendation for a sunscreen that suits your skin needs.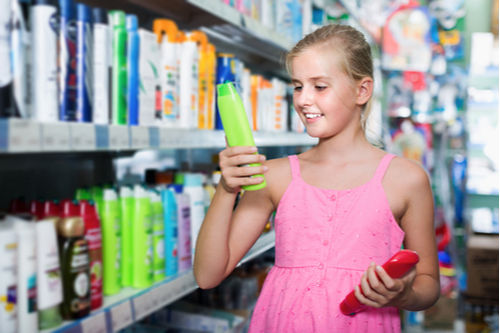 What are the pros and cons of using sunscreen?
Every product we use on our skin comes not only with benefits but also a few compromises, sunscreen with all its benefits still has a few disadvantages, and it's better if these are laid flat in front of you to make a better choice.
Pros:
It minimises the UV damage, further protecting you from skin cancer and precancer.

Daily use of sunscreen can reduce your risk of developing squamous cell carcinoma by about 40% and lower your melanoma risk by 50%.

Everyday use of sunscreen can slow down ageing signs.
Cons:
The long-term use of sunscreen may cause vitamin D deficiency. Vitamin D is needed to boost the immune system; it also helps the body cope with chronic fatigue and hair loss. Moreover, inadequate levels of Vitamin D can affect our mood extensively.

Sunscreen can cause the pores to clog and may leave blotch marks on the skin.

The chemicals used in the sunscreens may not be entirely safe in the long run.
How to apply sunscreen correctly?
Applying sunscreen starts with selecting the right one for your skin type. One with SPF 30 or above should be considered a minimum requirement for a country like ours. Then comes the correct application for which,
Always apply a good layer of moisturiser first before using sunscreen to ensure your skin is moisturised and well hydrated. Applying makeup should be the last step.

Shake the bottle well to make the solution consistent. If your sunscreen is in the form of a gel, or stick, skip this step.

Apply generously over the exposed skin. According to the experts, one fluid ounce (30 millilitres) for your entire body and .04 ounce on your face.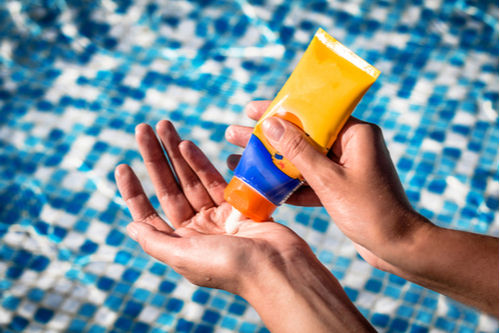 Massage the solution well into your skin.

Post application, wait for at least 20min before stepping out in the sun and give enough time for the lotion to get fully absorbed into the skin.

Reapply every two hours.
Important facts about sunscreens
The lighter your skin, the more damage it will suffer due to the sun's UV rays.

Get a sunscreen that protects you from both UVA and UVB rays.

Be wise and choose a broad-spectrum sunscreen, look for PA++ on the packaging where,
PA+ = Some UVA protection

PA++ = Moderate UVA protection

PA+++ = High UVA protection

PA++++ = Extremely High UVA protection
A sunscreen with SPF 30 is highly recommended by dermatologists for regular use.

The purpose of sunscreen is not to prevent tanning but to protect the skin from sun radiation which in the long run can cause inflammation, sunburn, premature ageing and skin cancer.

If you are an outdoorsy person, choose a sunscreen that is water-resistant, protecting you through sweat or swimming.

Always remember to reapply.
Services
Buy Apollo Products

Online Consultations

Order Online Test
Skin Care
Leave Comment