Coronavirus Updates
COVID-19 Updates: Latest Omicron Variants You Need To Know About
4 min read
By Apollo 24|7, Published on- 25 April 2022, Updated on - 18 October 2022
The last couple of years have been quite unsettling for us! The never-ending pandemic has hit us hard, flattened our egos, pulled quite a stunt on our economy, and has left us heaving, wishing and praying for some relief! Each and every one of us is trying to measure the danger that lurks around in every nook and corner of our neighbourhood. However, if calm is maintained and attention is paid, many of our problems can be resolved by simply looking at the past experiences that pushed us to do better. In the spirit of doing better, let's broaden our knowledge about the contagious variants of Omicron.
What is Omicron?
Omicron or B.1.1.529 is a coronavirus variant, first found in South Africa in November 2021. Initially, it was listed as the variant of concern by the World Health Organisation. Omicron is the most dominant strain going around at present; studies are still underway to understand the stretch of its effect.
What is the difference between a variant and a strain?
To understand Omicron, we need to bring our focus back to COVID-19's first two waves and look at the difference between a variant and a strain.
Variant:

When a virus repli

cates itself, it undergoes some changes called a mutation. Some mutations may result in a new variant of the virus.

For instance,

Delta and Omicron are variants of Covid19.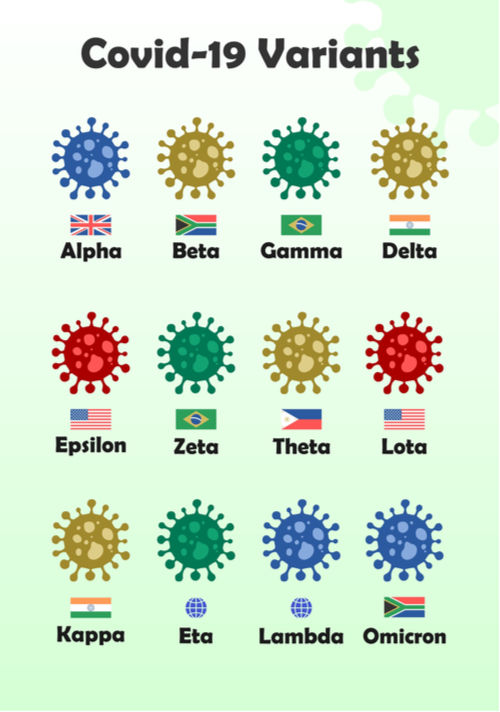 Strain:

When mutations within the RNA of a virus are frequent, they trigger changes in the building blocks (amino acid), resulting in the development of a virus that behaves differently from the parent virus; it is called a strain. All strains are variants, but every variant may not be a strain. For instance, SARS-CoV-2 that causes COVID-19 infection is a strain of Coronavirus.
What are the symptoms of Omicron?
Omicron is more transmissible as compared to other COVID-19 variants, and observations so far also prove its severity to be lower but not mild. With a high chance of reinfection, Omicron is still less likely to cause severe diseases such as viral pneumonia that may require hospitalisation. To know what Omicron has in store for us, let's keep in mind the symptoms of the past three waves:
Fatigue

Dizziness

Fever or chills

Cough

Shortness of breath

Muscle or body aches

Headache

Loss of taste or smell

Sore throat

Congestion or runny nose

Nausea

Diarrhoea
Along with the above, there are a few symptoms that are exclusive to this variant:
Abdominal pain

Heartburn

Bloating
Should I be worried?
If you're following COVID-appropriate behaviour, then you must not. So:
Complete your vaccination, including the booster shot.

Continue using sanitisers.

Wear your masks in public.

Follow public distancing guidelines.
Being a little self-responsible can get you through adversity far more effectively than worrying, so don't procrastinate; simply do.
What are Omicron variants and are they fatal?
Everything in nature is driven by survival; mutation is one of nature's most effective ways to help its organisms thrive; SARS-CoV-2 and its variants are no exception to that rule. Compared to previous variants, Omicron is a faster spreading virus and is as quick to mutate.
Ever since its discovery in November 2021, the virus has mutated several times, giving scientists and health officials quite a handful to deal with. According to some experts, not all Omicron variants will be raising alarms, in time mutating further or fading themselves out of the system.
Talking of alarms, the Omicron XE sub-variant is the one causing concern for quite some time now; here is what you need to know about the sub-variant:
Omicron XE is a recombinant variant; this means these viruses combine several genetic materials from multiple variants, developing a whole new version of the SARS-CoV-2 virus.

Omicron XE is a sub-variant that occurs when an individual becomes infected with two or more variants at the same time, making a conducive environment for the viruses to mix the genetic material from each variant.

Other than flu-like symptoms, Omicron XE symptoms are skin irritation and pigmentation, gastrointestinal upset, heart illness, palpitation, and severe nerve diseases.

The severity of the sub-variant varies from vaccinated to unvaccinated individuals, where vaccinated individuals are less susceptible to the infection and recover faster.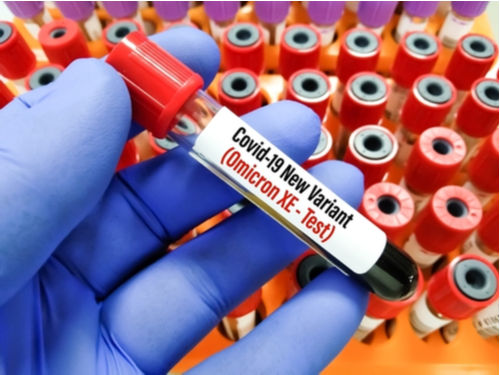 The other sub-variant making the headlines these days is the BA.2.12.1 variant and here is the down-low on the BA.2 off-shoot:
According to the Centre for Disease Control, US, BA.2.12.1 is 23 to 27% more transmissible than the original Omicron variant.

The variant is still mutating and remains the centre of observation. Scientists still can't determine how lethal the variant is when it comes to reinfecting the vaccinated population.

So far, the variant is present in seven countries, including the UK, USA, Canada, Israel, Luxembourg, Australia and India.
The pandemic is definitely not over yet, but there is a whole expanse of scientific possibility being explored for humanity to see through these troubled times. To repeat a time tested fact, one way or the other human tenacity always surpasses what doesn't serve its growth. Don't forget, masks, social distancing and vaccination (especially, the booster shots) are the most effective ways to avoid infection from any variants of COVID-19.
Services
Buy Apollo Products

Online Consultations

Order Online Test
Coronavirus Updates
Leave Comment
Services
Buy Apollo Products

Online Consultations

Order Online Test
Subscribe
Sign up for our free Health Library Daily Newsletter
Get doctor-approved health tips, news, and more.
Visual Stories
Explained: The Highly Transmissible SARS-CoV-2 Variants
Tap to continue exploring