Mom & Baby Care
Most Googled Questions On Pregnancy Answered By An Apollo Expert
By Dr Usha Bohra, HOD, Obstetrics & Gynaecology, Apollo Hospitals, Ahmedabad- 24 August 2022, Updated on - 18 October 2022
Pregnancy can be an overwhelming journey, especially for the ones who have conceived for the first time. There would be several doubts regarding the safety of food, medicines, exercises, and what not! But worry no more! Here are the 10 most commonly asked questions associated with pregnancy, answered by none other than Dr Usha Bohra, HOD, Obstetrics & Gynaecology, Apollo Hospitals, Ahmedabad, that can help you embrace the journey of motherhood peacefully.
1. When do pregnancy cravings start?
Ans: Pregnancy cravings can start as early as 5 weeks and may last upto 20 weeks of pregnancy.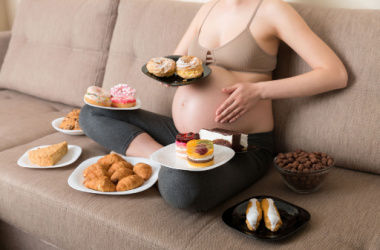 2. How much weight should I gain during pregnancy?
Ans: The average weight gain during pregnancy is around 10 to 12 kgs. If you gain more than that you could be at risk of developing gestational diabetes and the complications related to it. Furthermore, it could also increase the baby's weight, thereby causing more problems.
3. Which prenatal vitamins should I take?
Ans: The most important prenatal vitamin is folic acid as it prevents neural tube defects in the baby. The other vitamins and minerals which you should take during pregnancy are iron, iodine, zinc and vitamin D.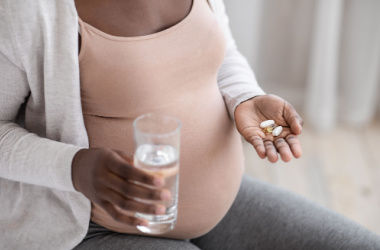 4. How do I stay fit during pregnancy?
Ans: To stay fit during pregnancy you should:
Eat a healthy diet with fruits and vegetables

Drink at least 2 glasses of milk every day.

Sleep for 8 to 9 hours every day

Nap for 1 to 2 hrs during the day and rest during the night

Practise moderate intensity exercises and meditation

Take nutritional supplements prescribed by your doctor
5. How do I prepare myself for breastfeeding?
Ans: You should read about the advantages of breastfeeding to your baby and yourself, which would motivate you to breastfeed. Your midwives would help you with the correct posture and technique for breastfeeding. While breastfeeding, you should drink 3 to 4 glasses of milk every day, stay hydrated, and eat homemade panjiri and ladoos.
6. What kind of medicines should I avoid during pregnancy?
Ans: You should avoid all kinds of medicines in pregnancy except those prescribed by your doctor.
7. What remedies do you recommend to ease morning sickness?
Ans: Measures that may help ease morning sickness include:
Drink more fluids

Avoid smells that provoke morning sickness

Take small frequent meals

Eat ginger candy
If these measures fail, we advise you to take Doxinate tablets after consulting your doctor.
8. What exercises should I do in pregnancy?
Ans: Moderate exercise for 30 mins, 5 days a week is considered good for pregnancy. While walking, swimming, and light yoga are considered best, intense exercises should be avoided. Pregnant women can also join antenatal classes. However, if you feel tired or breathless, stop exercising.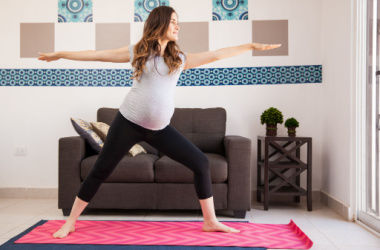 9. Is it okay to have sex during pregnancy?
Ans: It is safe to have sex during pregnancy unless your doctor has advised against it. If you experience bleeding during pregnancy, have a history of premature labour in a previous pregnancy or have a low-lying placenta on ultrasound, you should avoid sex.
10. Should I avoid alcohol completely during pregnancy?
Ans: You should avoid alcohol during pregnancy as it can cause serious side effects such as miscarriage, intrauterine death (death of the baby inside the uterus), and fetal alcohol syndrome.
If you have more questions related to pregnancy,
Services
Buy Apollo Products

Online Consultations

Order Online Test
Mom & Baby Care
Leave Comment