General Health
Do You Know An Extra Cup Of Coffee Can Make You Feel Tired?
6 min read
By Apollo 24|7, Published on- 02 May 2022, Updated on - 18 October 2022
Is your every day turning into a sluggish Sunday, with heavy steps, shoulders that weigh a ton, and a mind that relentlessly begs you to go back to bed? Perpetual tiredness can get you down and push you into a downward spiral.
Before we get all-knowing, let's clarify the concepts- tiredness, fatigue and exhaustion. These terms are often used interchangeably, but, on a closer look, they feel and are very different. So here are some significant distinctions to understand.
Tiredness
Tiredness can be caused by interrupted routines, inadequate sleep patterns, unforeseen stressors or lifestyle choices. Tiredness can result in muscle pain or stiffness, lack of energy, feeling of irritability, lack of concentration or reasoning, which can be relieved with much-needed rest or sleep.
Fatigue
Fatigue can be a bit more complex and may not resolve simply by resting or sleeping. Fatigue is tiredness or exhaustion that lingers, a persistent feeling of lack of energy, motivation and consciousness. Fatigue can have physical, physiological, or psychological reasons and may not get noticed either by you or others around you for a long time. Here is what you may feel when fatigued:
Chronic mental or physical tiredness

Low motivation

Headache and dizziness

Muscle weakness

Slowed reflexes

Impaired judgement

Irritability

Mood swings

Loss of appetite

Weakened immune system

Short-term memory loss

Hallucinations

Inability to concentrate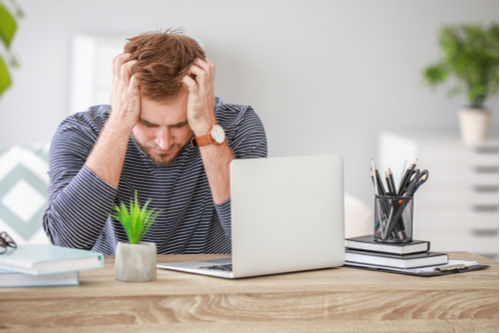 People suffering from chronic medical conditions like anaemia, diabetes, thyroid disease, heart disease, Chronic Obstructive Pulmonary Disease (COPD), sleep disorders and Chronic Fatigue Syndrome (CFS) are more likely to experience fatigue.
Exhaustion
It is at the extreme end of the tiredness spectrum, where you may feel physically, mentally, emotionally, socially, and spiritually worn out either for short or extended periods. You may also feel a sudden loss of interest, purpose and consciousness in the existential world. A good rest may help you recharge your batteries, but that energy may not last long. Much like fatigue, exhaustion has many medical and non-medical causes that may arise from your lifestyle choices or family medical history. When you are exhausted, you may feel:
Absentmindedness

Lacking in motivation or purpose

Inability to sleep (insomnia)

Physical tiredness

Lacking interest in things

Feeling irritated

Unexplainable anger

Negative thoughts (pessimism)

Migraine

Appetite loss

Nervousness

Difficulty in concentrating
The difference between exhaustion and fatigue is very fine and overlapping; this difference becomes apparent only on observing everyday patterns of the affected individuals where they may show mild to severe signs of fatigue or exhaustion.
Now that you know the difference! Let's step into the reasons for fatigue and exhaustion.
Top reasons for fatigue and exhaustion
The reason for both these conditions is often associated with lifestyle habits such as:
Excess caffeine intake, found in beverages like tea and coffee

Alcoholism

Lack of nutrition intake

Improper eating habits

Chain-smoking

Prolonged work stress

Irregular sleep patterns

Emotional strains caused by arguments

Feeling of being misunderstood

Revisiting past mistakes

Excessive or not exercising at all

Passing away of a loved one

Resurfacing of childhood trauma
All this eventually adds up to challenge our mental and physical well being. Therefore, understanding your lifestyle patterns is necessary to resolve conditions like fatigue and exhaustion. Coming to medical reasons, here are a few conditions that can induce fatigue and exhaustion:
Mental health issues

Anaemia

Fibromyalgia

Common cold and flu

Addison's disease

Thyroid disorders (hypothyroidism or hyperthyroidism)

Insomnia

Anorexia (eating disorder)

Autoimmune disorders

Congestive heart failure

Cancer

Diabetes

Kidney or liver disease

Emphysema (a lung condition that causes a lack of breath)
How to cope with fatigue and exhaustion?
To cope doesn't equal all is good, so if you find your condition becoming more demanding, please don't excuse it with a busy schedule or just a phase reasoning. Pointers here can bring you relief, but you may require medical assistance if your fatigue or exhaustion continues. Here are some life-saving tips:
Eat well:

Add fibrous and fresh fruits and vegetables to your diet to make it more nutritious. Control your portion, do not indulge in overeating.

Drink more water:

Replenish your system timely, especially in summers. The average quantity of water intake for men is 3.7 litres and 2.7 litres for women. Remember, your fizz, health or energy drinks are no replacement for this glamour less fluid that is also the best natural way of detoxification.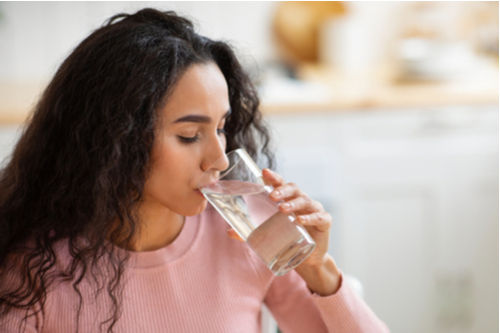 Sleep well:

Please retire your phones and other tech items when you hit the bed. Take some time to relax before you sleep and maintain a consistent time for sleeping and waking up the next day. Avoid napping during the day; try power napping instead. For power napping:

Find a quiet or dark spot and a comfortable chair

Close your eyes or use a sleep mask

Plug in some calming music to zone out for the next 10 to 20 minutes

Give yourself some time to recover post waking up

Stretch before returning to your regular day
Exercise regularly:

In the long run, it's your best tool to keep fatigue away. Again, consistency is the key, even if it is just a few minutes of walking at a park on the roadside. Exercising distracts your mind from procrastination while improving your immunity. Start gradually and build up a routine over a period of time for better results.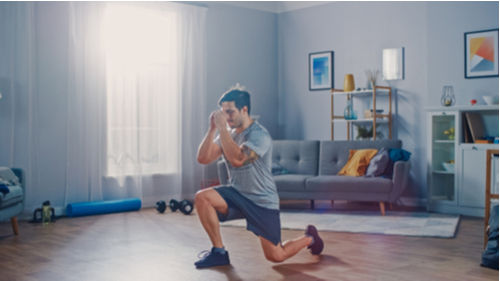 De-stress:

A stressed mind is like a tangled ball of wool, and since our brain is wired for survival, it will keep untangling a situation until it reaches a potential resolution. So, pick your battles wisely and disengage your mind with a slogging session at the gym or listen to some good music. Yoga, Tai Chi, and the company of good friends can really help unwind too.

Reduce caffeine and alcohol:

An addiction is an addiction and needs to be curbed. Excess caffeine intake can block the action of adenosine, which otherwise helps you fall asleep. Too much coffee intake can also increase the risk of dehydration as it releases water and salt from the body. Therefore, cut the amount and frequency of tea, coffee, cola and energy drinks from your diet. You may frown upon it now but see the results in a month.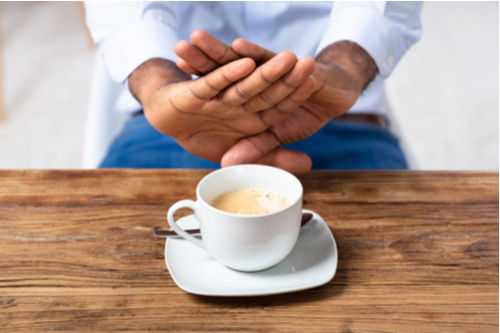 Make an effort to express yourself:

Pick a creative activity like singing, drawing, cooking, light reading, dance music, anything that lightens you, even if it is simply talking your heart out to a friend or a therapist.
Life is tough, we all know it but knowing is not enough, caring for it is the only way to good health. Make sure you take firm steps to stay fit and energetic. If you are low on energy, improve your life pattern. If your fatigue is becoming unbearable, see a professional immediately!
Services
Buy Apollo Products

Online Consultations

Order Online Test
General Health
Leave Comment
Services
Buy Apollo Products

Online Consultations

Order Online Test
Subscribe
Sign up for our free Health Library Daily Newsletter
Get doctor-approved health tips, news, and more.
Visual Stories
The Best Exercises for Controlling Blood Sugar Levels
Tap to continue exploring