COVID-19 Vaccines
COVID Vaccines Approved For Children: All You Need To Know
3 min read
By Apollo 24|7, Published on- 20 April 2022, Updated on - 18 October 2022
Since January 2021, India has administered more than 1.8 billion vaccine doses to its eligible population. However, most of these doses have been administered to people aged 18 years and above. After vaccinating a significant portion of the adult population, the government started the vaccination drive for children and adolescents from March, 16.
Listed below are the four vaccines that have received approval from the Indian government for vaccinating kids below the age of 18.
1. Covaxin
COVAXIN (BBV152) is an inactivated COVID-19 vaccine that has been developed by vaccine maker Bharat Biotech in collaboration with the Indian Council of Medical Research (ICMR) and the National Institute of Virology (NIV). The inactivated vaccine contains a weakened SARS-CoV-2 virus that cannot replicate or infect people. However, it is able to stimulate the immune system to mount a defensive reaction against the virus and prevent severe disease.
On December 25, 2021, Covaxin received emergency approval from the Drugs Controller General of India (DCGI), the country's apex drug regulatory authority, for use in children and adolescents aged 12 to 18 years. However, as of now, the vaccine is being administered only to teenagers aged 15 to 17 years.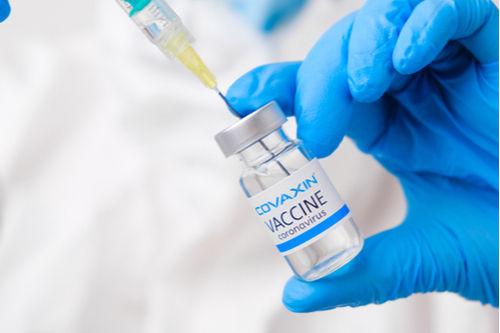 2. Corbevax
Corbevax is a protein subunit vaccine that has been developed by researchers at Texas Children's Hospital Center for Vaccine Development and Baylor College of Medicine in Houston, Texas. The vaccine contains the spike protein of the SARS-CoV-2 virus which stimulates the immune system to generate antibodies and immune cells. The immune response generated by the vaccine prepares the body to fight against real infection and prevent severe illness.
In India, Corbevax is being license-manufactured by Biological E, one of India's largest vaccine makers. The vaccine was granted emergency approval for inoculating adolescents aged 12-18 years by the DCGI on February 21, 2022. However, it is currently being administered only to children aged 12 to 14 years.
3. ZyCoV-D
ZyCoV-D is a DNA plasmid-based COVID-19 vaccine that has been developed by pharma major Zydus Cadila. The three-dose vaccine contains gene encoding of the spike protein of SARS-CoV-2 virus. Once administered, it stimulates the recipient's cells to produce the spike protein, which in turn elicits a protective immune response.
Unlike other COVID-19 vaccines, ZyCoV-D is administered as an intradermal injection using a spring-powered jet injector. The injector propels the liquid at high pressure through the skin to the proper layer of the tissue without causing pain. While the needle-free vaccine has been approved for inoculating anyone aged 12 years and above by the DCGI, it is currently being given to the adult population only.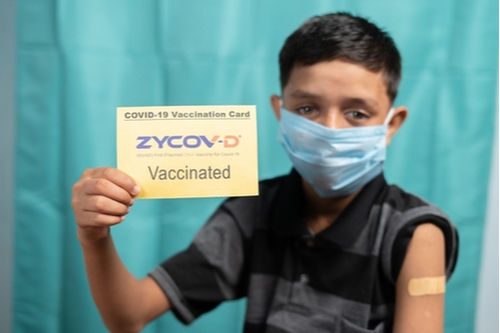 4. Covovax
Covovax is a COVID-19 vaccine that is being produced by the Serum Institute of India, the world's largest manufacturer of vaccines. It is a licensed version of NVX-CoV2373, a protein subunit/virus-like particle vaccine developed by US-based biotech company Novavax and Coalition for Epidemic Preparedness Innovations (CEPI). Like Corbevax, the vaccine contains spike protein of the SARS-CoV-2 virus. Once it is administered, the immune system recognises the spike proteins as a foreign substance and builds immunity against them.
In India, Covovax is the fourth COVID-19 vaccine to be approved for use in people aged below 18 years. It was given emergency approval for inoculating adolescents aged 12 to 17 by the DCGI on March 23, 2022. It is yet to be included in the COVID-19 vaccination programme.
So far, four COVID-19 vaccines - Covaxin, Corbevax, ZyCoV-D, and Covovax have been given emergency approval for vaccinating children and adolescents aged 12 to 17 years. While some of these have already been included in the vaccination programs, others are likely to be included in the near future.
COVID-19 Vaccines
Leave Comment
Subscribe
Sign up for our free Health Library Daily Newsletter
Get doctor-approved health tips, news, and more.
Visual Stories
COVID-19 Vaccines: All the recent stories (17-Sep-21)
Tap to continue exploring