visakhapatnam
Best Paediatricians in visakhapatnam
visakhapatnam
4
Paediatricians

found in visakhapatnam
Sort By: Nearby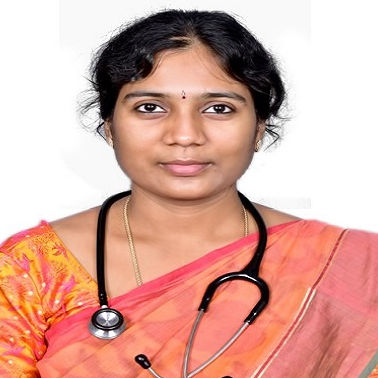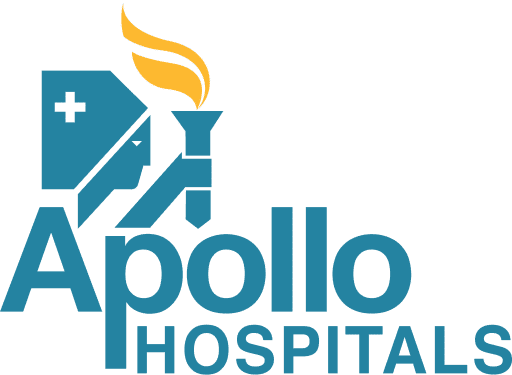 Dr. Vedita Palli
DNB
CIRCLE MEMBER PAYS
₹ 36
Upgrade
English, Hindi, Telugu
Apollo Hospitals Health City Unit, Visakhapatnam
Available tomorrow at 8:30 AM
Paediatrician in Vishakhapatnam
Apollo Hospitals in Vishakhapatnam understand parents' care and concern for their kids. It is why it brings together some of the best paediatricians in Vishakhapatnam under one roof. The top-notch facility and equipment of the hospitals allow the child specialists to diagnose and treat the problem precisely.
Paediatricians are responsible for diagnosing and treating the abnormalities related to a child's health. This includes the physical, mental, and behavioural health of the kid.
At Apollo Hospitals in Vishakhapatnam, the paediatricians have more than a decade of experience in their respective fields. It makes the diagnosis procedure easier for them and their parents. Our paediatricians in Vishakhapatnam deal with a broad range of illnesses in children, from minor ailments to severe diseases.
The Apollo Hospitals in Vishakhapatnam boast the high success rate of the cases and the quality of care they give to the kids. Additionally, the paediatricians in Vishakhapatnam possess valuable certifications that make them experts.
Paediatricians in Vishakhapatnam Deal With Various Diseases
The top paediatricians in Vishakhapatnam deal with children from birth until 18. After that, however, you must take your child for regular annual checkups as soon as they turn 5. Below are some common problems the best paediatricians at Vishakhapatnam can treat:
Neonatal Jaundice: Cases of neonatal jaundice are common in newborn babies, and paediatricians in Vishakhapatnam can help you with it. They assess the jaundice level through blood tests and provide the required treatment.
Diarrhoea: Children are usually careless about their eating habits which might lead to diarrhoea. However, the paediatricians in Vishakhapatnam can assess the cause of diarrhoea and deliver the required medications to stop the problem.
Infectious Diseases: A child's immunity remains developing until they get proper immunisations, so they will likely suffer from multiple infections. Hence, they require good care and medication to recover from the condition.
Minor and Significant Accidents: Accidents are common in children because of hazards present in their surroundings. The top paediatricians in Vishakhapatnam can deal with burns, injuries, poisoning, falls, and minor road accidents. Additionally, they can treat electric shocks and cases of drowning.
Developmental Patterns: It is crucial to monitor the growth and development of the child. It indicates the health and nutrition quotient of the kids and helps in understanding the deviations. The best paediatricians can provide the corrective measures for improving children's growth.
Scope of Work for a Paediatrician at Apollo Hospitals in Vishakhapatnam
Taking your child to the paediatricians in Vishakhapatnam is necessary to ensure they are healthy and safe. Even though the child has no health issues, a regular checkup helps them stay updated about their health.
Below are some treatments and care given by paediatricians at Apollo Hospitals in Vishakhapatnam:
Regular physical examinations
Immunisation based on the doctor's recommendation
Estimating the developmental patterns of the child, like growth, behaviour, and skills
First aid for injuries and accidents
Infectious diseases treatment
Nutrition and fitness needs of the child
Mental health assessment
Neonatal care
Paediatric pulmonology
Cardiac care for children
Diagnosis and intervention for genetic and congenital conditions
Rehabilitation for children
Instilling healthy lifestyles in the children and parents
Paediatric gastroenterology
Haematological examinations
Additionally, the top paediatricians in Vishakhapatnam provide personalised care for patients per their requirements.
How Apollo 24/7 Helps – Best Paediatricians in Vishakhapatnam
Apollo 24/7 is the hub of the best healthcare facilities on a virtual platform. This means you can order medicines and lab tests and schedule appointments with the doctor in the comfort of your home.
Connect with the best paediatricians in Vishakhapatnam
Apollo 24/7 allows you to browse through several doctors and understand their specialisations through the portal. Hence, you can choose a paediatrician and book an appointment with them.
Order medications online
Understandably, a child's illness can keep you busy with several tasks. Now, you don't have to go to the pharmacy and take the medicines in person. Instead, you can order medications using Apollo 24/7 and get them at your doorstep within 2 hours.
Schedule home sample collection
Visiting a hospital during illness can be difficult. Hence, you can schedule a lab test through Apollo 24/7 online app and enjoy the comfort of a sample collection service at home.

Frequently Asked Questions
Does online consultation available with all Paediatricians in visakhapatnam?
Yes, you can consult a Paediatrician online here at Apollo24|7. We have an excellent team of noted Paediatricians in visakhapatnam . A video consultation is enough for a Paediatrician help you out with your problem concerning your Specialists to care and treat children.
How do I consult a Paediatricians online from visakhapatnam?
You can book an online consultation either on Apollo24|7 website or mobile app 24/7 in two ways. 1. Click 'Book Apollo Doctor Appointment' button on the website/app's homepage, select Paediatrician, or type the doctor's name directly. Once you select a doctor, you can click on the 'Consult Now' button to start the online consultation. 2. You can also look for a doctor based on your symptoms; you may start by going to the website/app's homepage. Then click on the 'Symptoms Checker' tab, search for your symptoms, or select a few of them based on your health condition. Click 'Consult Doctor,' select a doctor and click on the 'Consult Now' button to start the online consultation.
How much do Paediatricians in visakhapatnam charge for online consultation?
The Paediatricians' charges depend on their experience; You can join Apollo Circle and avail of discount benefits on consultations, medicines, and products.
Can I consult with a Paediatrician anytime in visakhapatnam?
Yes, you can consult a Paediatrician anytime in visakhapatnam. You can either book a consultation in advance, i.e., at a specific time and date, or a few minutes before at your convenience.
Why Apollo247
Round-the-clock doctor availability
Broad range of Specialities
Order medicines & tests online
Digitised health records
How Doctor Consultation Works
HOW TO CONSULT A DOCTOR ONLINE VIA TEXT/AUDIO/VIDEO?
Choose the doctor

Book a slot

Make payment

Be present in the consult room on apollo247.com at the time of consult

Follow Up via text - Valid upto 7 days
To enjoy services provided by Apollo 247 on Mobile, download our App