jaipur
Best Dermatologists in jaipur
jaipur
4
Dermatologists

found in jaipur
Sort By: Nearby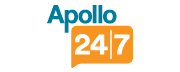 Dr. Ankit Mittal Singrodia
MBBS, MD
English, Hindi
TVACHAS, Jaipur
Best Dermatologist in Jaipur
Apollo Spectra Hospitals in Jaipur are one of the country's best medical facilities for treating dermatological issues. The specialised doctors serve patients of all age groups and are some of the leading dermatologists in India.
Other than that, there are other associated facilities, such as Tvachas and Splash of Radiance at Apollo 24|7. You can find the four top dermatologists in Jaipur at Apollo 24|7, three of whom are partner dermatologists with Apollo.
All these skin doctors possess different medical qualifications and extensive experience in skin treatment of about half a decade. These professionals can treat skin conditions without invasive procedures and have helped countless patients lead healthy everyday lives.
Besides the availability of the best dermatologists in Jaipur, Apollo hospitals also provide the latest state-of-the-art technology and equipment. This allows for treating complex dermatological problems conveniently and safely.
Patients can maintain the necessary precaution to prevent the onset of skin problems with advice from the top dermatologists here. With experience ranging between five to seven years, the best dermatologists in Jaipur are adept to treat vitiligo, eczema, actinic keratosis, hives, rosacea, and cellulitis. They also provide consultation on venereology and leprosy.
The facilities at Apollo Hospitals in Jaipur maintain excellent in-patient and out-patient care. Thanks to the holistic skin treatment available, patients find solutions to their recurring problems here.
With the help of Apollo 24|7, patients can even consult their favourite dermatologists in Jaipur quickly and 24x7 comfortably. Although many skin treatments require the patients to visit the clinic, they can receive lifestyle, diet, and medicine recommendations online.
Best Dermatologist in Jaipur – Categories
The Apollo Hospitals' dermatology department in Jaipur treats all skin, hair, and nail problems. Patients can choose from our categorised list of the top dermatologists in Jaipur based on their experience, expertise, and skills.
The Apollo 24|7 platform offers immense convenience in booking consultations via the app or website. You can even find all the relevant information about the top dermatologists in Jaipur to make an informed decision.
The following categories of dermatologists are available in Apollo, Jaipur:
Medical dermatologists: Medical dermatologists in Jaipur diagnose, treat, and provide consultation on various dermatological problems. This includes medical issues such as eczema, psoriasis, scleroderma, rosacea, warts, and other skin problems. Apollo has some of the best dermatologists in Jaipur who can also treat fungal infections, spider veins, and autoimmune disorders related to skin issues.
Cosmetic dermatologists: Cosmetic dermatology is mainly concerned with the aesthetics of the skin but also addresses skin health problems. Our top cosmetic dermatologists in Jaipur are experts in treating melasma, acne scarring, dark spots, and other superficial skin issues. Patients can even opt for skin treatments to fix the tone and texture of their skin.
Surgical dermatologists: Surgical dermatologists in Jaipur have expertise in tackling both medical and cosmetic dermatological concerns. These are highly experienced professionals who can even treat skin cancer problems. At Apollo Hospitals, patients can rely on premium medical assistance, consultation, and services to help them heal faster. The surgical dermatologists in Jaipur can perform both invasive and non-invasive skin treatments with excellence.
Book an Appointment with the Best Dermatologist in Jaipur – Apollo 24/7
Book Consultations Online
The Apollo Hospitals in Jaipur can provide premium convenience when booking consultations with the top dermatologists in Jaipur. Our experts offer both in-clinic and video consultations and are available 24x7. Patients no longer need to wait in queues or search endlessly for the best dermatologists in Jaipur. Thanks to Apollo 24|7, you can book a consultation in just 15 minutes.
Get Your Medicines Delivered
Apollo has also made it convenient to get the necessary medicines on short notice. Once your dermatologist inspects the problems and prescribes the medication, upload it to the Apollo 24|7 app or website. Then order medicines at your convenience and get a discounted price and faster delivery with no hassle.
Receive Lab Test Reports at Home
Patients can even book the necessary lab tests from their homes with Apollo 24|7. The phlebotomist will visit you and collect the samples upon scheduling the visit. You can expect the test results to be delivered via the app and email/SMS within 24-48 hours.

Frequently Asked Questions
Does online consultation available with all Dermatologists in jaipur?
Yes, you can consult a Dermatologist online here at Apollo24|7. We have an excellent team of noted Dermatologists in jaipur . A video consultation is enough for a Dermatologist help you out with your problem concerning your Specialists for skin and hair treatments.
How do I consult a Dermatologists online from jaipur?
You can book an online consultation either on Apollo24|7 website or mobile app 24/7 in two ways. 1. Click 'Book Apollo Doctor Appointment' button on the website/app's homepage, select Dermatologist, or type the doctor's name directly. Once you select a doctor, you can click on the 'Consult Now' button to start the online consultation. 2. You can also look for a doctor based on your symptoms; you may start by going to the website/app's homepage. Then click on the 'Symptoms Checker' tab, search for your symptoms, or select a few of them based on your health condition. Click 'Consult Doctor,' select a doctor and click on the 'Consult Now' button to start the online consultation.
How much do Dermatologists in jaipur charge for online consultation?
The Dermatologists' charges depend on their experience; You can join Apollo Circle and avail of discount benefits on consultations, medicines, and products.
Can I consult with a Dermatologist anytime in jaipur?
Yes, you can consult a Dermatologist anytime in jaipur. You can either book a consultation in advance, i.e., at a specific time and date, or a few minutes before at your convenience.
Why Apollo247
Round-the-clock doctor availability
Broad range of Specialities
Detailed digital prescriptions
Order medicines & tests online
Digitised health records
How Doctor Consultation Works
HOW TO CONSULT A DOCTOR ONLINE VIA TEXT/AUDIO/VIDEO?
Choose the doctor

Book a slot

Make payment

Be present in the consult room on apollo247.com at the time of consult

Receive prescriptions instantly

Follow Up via text - Valid upto 7 days
To enjoy services provided by Apollo 247 on Mobile, download our App