mumbai
Best Psychologists in mumbai
mumbai
2
Psychologists

found in mumbai
Sort By: Nearby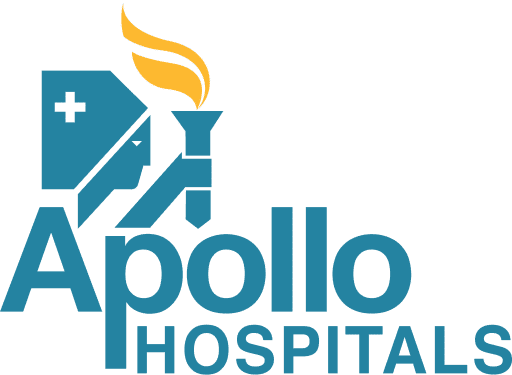 Dr. Rituparna Ghosh
M.Sc, Ph.D (Clinical Psychology)
CIRCLE MEMBER PAYS
₹ 1050
Upgrade
English, Hindi, Bengali
Apollo Hospitals CBD Belapur, Mumbai
Available tomorrow at 6:30 AM
Best Psychologists in Mumbai
Apollo Hospital in Mumbai is home to some of the best doctors in different specialities, including orthopaedics, neurology, gastroenterology, oncology, etc. It also hosts some of the top psychologists in Mumbai who can help manage and improve mental health, which is essential for overall health and wellness.
Our Psychologists in Mumbai assess the thoughts and behaviour of the patients to understand different kinds of problems. They also work closely with physicians specialising in other fields of medicine because patients suffering from chronic health issues also need treatment from psychologists.
If you're looking for help or assistance to deal with mental issues, look no further than Apollo Hospitals. Our psychologists hold PhD (Doctor of Philosophy) degrees and have more than a decade of experience in treating different mental disorders.
Daily stress, peer pressure, studies, work, health disorders, and family problems are some of the issues that can affect mental health. Consult a psychologist at the right time instead of suffering alone. If you're too busy to visit the hospital, you can book an online video consultation with a psychologist in Mumbai. Most psychologists offer online as well as in-clinic consultations.
When to Consult a Psychologist?
Most people don't know when to seek help for their mental health. As a result, they tend to suffer alone, and things worsen. Individuals avoid taking professional service, thinking the problem will resolve on its own. However, one should understand that professional help is always available if they need it.
If you're confused about when to get help from a psychologist, go through the following situations. If you can relate to them, you know it's time to get an appointment with a psychologist in Mumbai.
You have low self-esteem or feel or undermine yourself: Ups and downs are a part of everyone's life, and everyone goes through them at some point. But when this becomes persistent, and you constantly let certain situations pull you down, you should talk to a professional who can bring you out of this.
You find it challenging to participate in social events: This is a common sign indicating you're not happy when you want to withdraw from social activities. These might be activities you once enjoyed but no longer find interesting.
You are relying on drugs and alcohol: Consuming alcohol when you're out or just having a good time is not harmful. But if you notice individuals around you complaining about your alcohol consumption, or you resort to drugs and alcohol to feel better, then it is a problem. Consider visiting a therapist at the earliest.
You feel overwhelmed: This is very common among every individual. We often feel overwhelmed with situations around us, and slowly, stress, anxiety, and sleep disorder creep up. If you find yourself in a similar situation, consider taking to your loved one or getting professional help to learn how to handle such situations.
Consulting Psychologists in Mumbai
Psychologists can help you clear your mind, cope better with difficult situations, overcome addiction, and lead a happy life. However, there are different specialisations for treating various issues.
To understand the kind of help you need, you should have an idea of the different types of services offered by different psychologists.
Clinical Psychologists: They are trained to treat mental issues with a clinical approach. Different techniques and therapies are used to evaluate and treat an individual's mental and emotional state.
Clinical psychologists in Mumbai can help to overcome severe mental health disorders like addiction, depression, eating disorders, etc.
Counseling Psychologists: They mainly use a therapeutic approach to help patients deal with the loss of a loved one, overcome a mental trauma, career problems, complexities in relationships, domestic violence, etc. People going through a transition can take the help of clinical psychologists in Mumbai.
OP Psychologist: OP or organisational psychologists help corporates and organisations in career development by building skills like leadership, planning, communication, and other skills. Assessing human behaviour and psychology, OP psychologists in Mumbai help companies recruit the right talent.
Educational and Developmental Psychologists: They primarily work with young children, teenagers, parents, and teachers to identify the strengths and disabilities of children for their overall development.
Educational and developmental psychologists are often present in school to help them with issues regarding parent-children conflict, promoting healthy relationships with peers, disability in education, and identity issues.
Consult Best Psychologists in Mumbai at Apollo 24|7
Confused about choosing the right psychologist for yourself? Visit the list of psychologists on the Apollo 24|7 app or the website to start talking to some of the best psychologists in Mumbai. There are many advantages to choosing a doctor at Apollo. Some of these include:
Online booking on the app after viewing the doctor's list
Option to choose online video consultation or hospital consultation
Prescriptions uploaded online after consultation
Seven-day text-based follow-up available
Experienced doctors available round the clock

Frequently Asked Questions
Does online consultation available with all Psychologists in mumbai?
Yes, you can consult a Psychologist online here at Apollo24|7. We have an excellent team of noted Psychologists in mumbai . A video consultation is enough for a Psychologist help you out with your problem concerning your Therapists for helping in mental health issue.
How do I consult a Psychologists online from mumbai?
You can book an online consultation either on Apollo24|7 website or mobile app 24/7 in two ways. 1. Click 'Book Apollo Doctor Appointment' button on the website/app's homepage, select Psychologist, or type the doctor's name directly. Once you select a doctor, you can click on the 'Consult Now' button to start the online consultation. 2. You can also look for a doctor based on your symptoms; you may start by going to the website/app's homepage. Then click on the 'Symptoms Checker' tab, search for your symptoms, or select a few of them based on your health condition. Click 'Consult Doctor,' select a doctor and click on the 'Consult Now' button to start the online consultation.
How much do Psychologists in mumbai charge for online consultation?
The Psychologists' charges depend on their experience; You can join Apollo Circle and avail of discount benefits on consultations, medicines, and products.
Can I consult with a Psychologist anytime in mumbai?
Yes, you can consult a Psychologist anytime in mumbai. You can either book a consultation in advance, i.e., at a specific time and date, or a few minutes before at your convenience.
Why Apollo247
Round-the-clock doctor availability
Broad range of Specialities
Order medicines & tests online
Digitised health records
How Doctor Consultation Works
HOW TO CONSULT A DOCTOR ONLINE VIA TEXT/AUDIO/VIDEO?
Choose the doctor

Book a slot

Make payment

Be present in the consult room on apollo247.com at the time of consult

Follow Up via text - Valid upto 7 days
To enjoy services provided by Apollo 247 on Mobile, download our App